---
Florida Observes Veteran Suicide Prevention Month
TALLAHASSEE – Gov. Ron DeSantis has signed the annual Florida Veteran Suicide Prevention Month Proclamation, reminding Floridians of the state's continuing pledge to offer support and resources for those who have ensured our nation remains free.
Florida encourages service members, veterans and their families in need to call the Florida Veterans Support Line at 1-844-MyFLVet (693-5838) or the National Veteran Crisis Line at 988 (Press 1).
For more on Florida's Veteran Suicide Prevention efforts, visit www.SaveFLVets.org.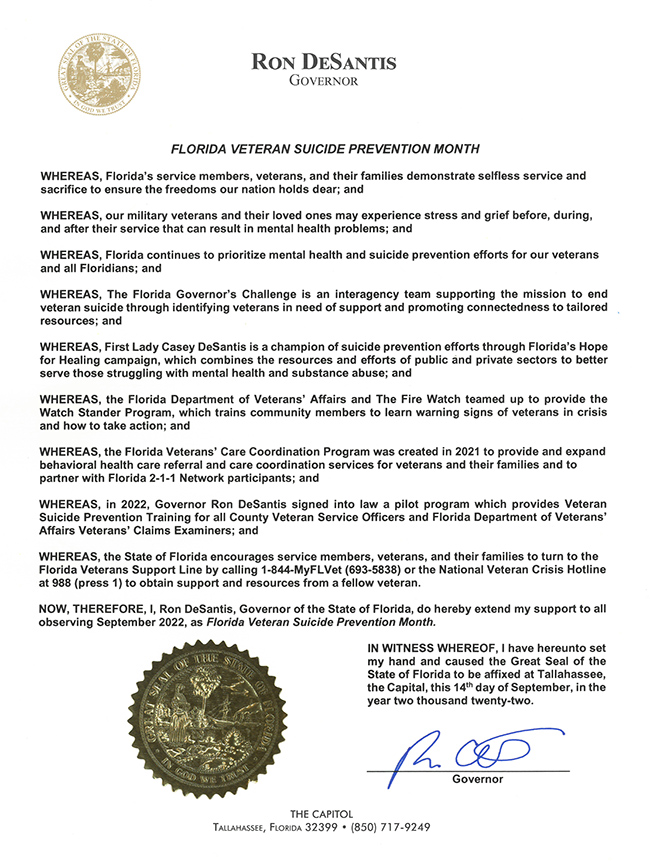 ---
Get Help Now
If you or a loved one are experiencing a mental health crisis,
click this banner to get help now.
In Florida, we are changing the narrative of mental health – especially when it comes to preventing suicide among service members, Veterans, and their families. From Florida's 21 military bases to our 1.5 million Veterans, the Governor's Challenge supports efforts to use evidence-based practices to prevent suicide among our service members, Veterans, and their families.  In order to succeed, we need individuals, organizations, and entire communities to join us in accepting this challenge to reduce the Veteran suicide rate because we know Veterans are the strength of our nation.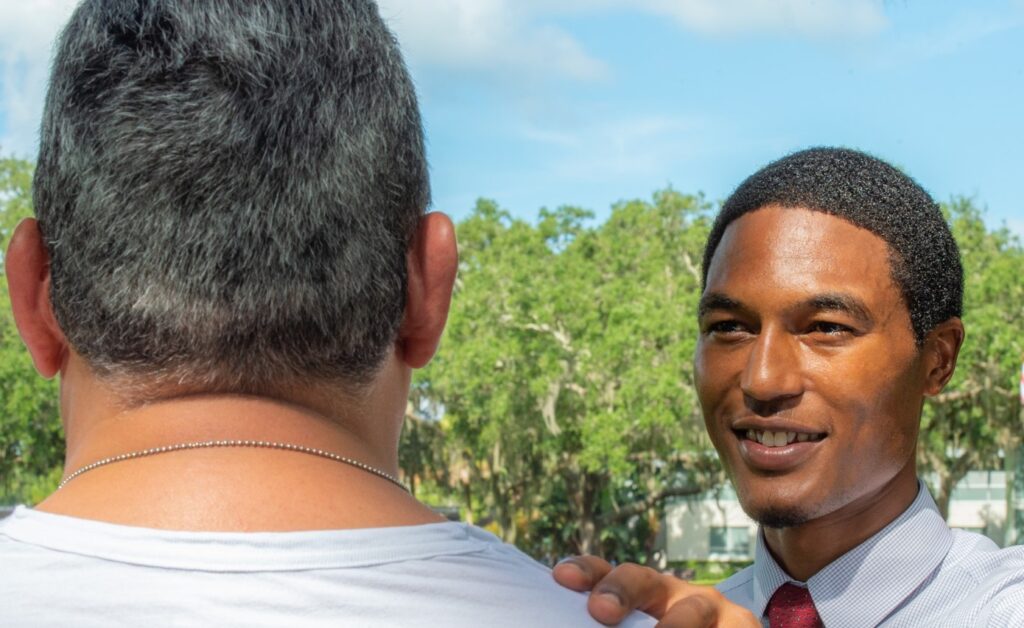 I Want to Be a Partner I Want to Volunteer