A Message from Executive Director Danny Burgess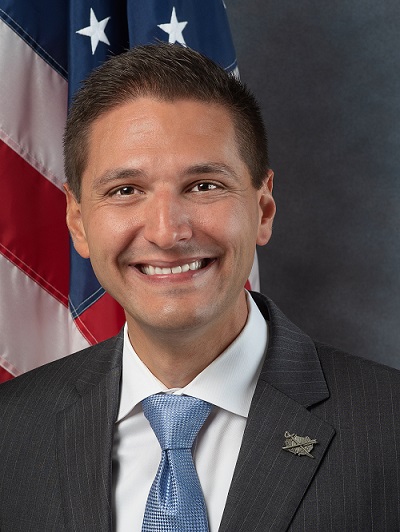 Helping to connect the Sunshine State's more than 1.5 million veterans and their families with earned services, benefits and support are the more than 1,100 men and women of the Florida Department of Veterans' Affairs. They play a major role in the direct infusion of more than $18.4 billion annually for veterans into Florida's economy through federal compensation, education and pension benefits, U.S. Department of Veterans Affairs' medical services and military retired pay.
Florida offers unique benefits such as in-state tuition rates for veterans and their families using the Post-9/11 GI Bill®, several layers of property tax exemptions, expanded veterans' preference, and extensive benefits, licensure and fee waivers for many activities and occupations. We also offer high quality care at our network of seven state veterans' homes, with two additional homes in development in Port St. Lucie and Orlando.
As an Army Reserve Captain and former state legislator, I am honored to have the opportunity to serve those who served us. Together, we will work to ensure Florida continues to lead the charge as the most veteran-friendly state in the nation.
Danny Burgess
Executive Director
Florida Department of Veterans' Affairs
---
In 1988, Florida citizens endorsed a constitutional amendment to create the Florida Department of Veterans' Affairs as a separate agency charged with providing advocacy and representation for Florida's veterans and to intercede on their behalf with the U.S. Department of Veterans Affairs. Our advocacy increases federal benefits for Florida's veterans, improves the quality of life for veterans with service-connected disabilities, and provides access to federally funded medical care for eligible veterans.