Employment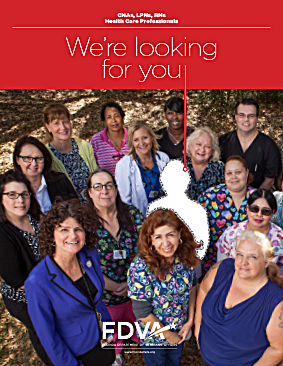 Employment Opportunities
To view open positions at the Florida Department of Veterans' Affairs, please visit https://jobs.myflorida.com/go/Department-of-Veterans%E2%80%99-Affairs/2816000/
Department of Agriculture and Consumer Services Employment Opportunities: The Florida Department of Agriculture and Consumer Services offers a wide variety of employment opportunities from consumer and environmental protection to promoting Florida's vast agriculture and aquaculture industries.  For more information, visit www.FDACS.gov/About-Us/Employment or contact the Recruitment Section at Careers@FDACS.gov.
Department of Business and Professional Regulation: Department of Business and Professional Regulations primary focus is helping people get to work. This includes military on active duty, military spouses and veterans of our armed services.  The Agency offers employment opportunities promoting Florida's business and professional industries.  To apply today visit Job Opportunities.  For more information, contact the Recruitment Section at HRRecruitment@myfloridalicense.com
Employ Florida Vets: Employ Florida Vets is the state's online jobs portal to provide employment services to Florida veterans. The initiative helps match service members to the jobs and training opportunities that suit the skills and experience gained in the military. Visit Employ Florida Vets for more information or call toll free (866) 352-2345.
Health License Fee Waivers for Veterans & their Spouses: The Florida Department of Health has programs in place to aid veterans in finding employment in health-related fields after they return home. The department offers expedited health care practitioner licensure through the Veterans Application for Licensure Online Response (VALOR) system. The department also offers expanded licensure fee waivers for military veterans and their spouses applying for health care licensure in Florida. The department continues to assist county health departments in recruiting military veterans and their spouses to work in health-related fields. If you are a member of the U.S. Armed Services, are planning to leave the military within the next 60 months or were honorably discharged within the past 60 months, the Florida Department of Health may be able to help you find employment. For job opportunities, visit peoplefirst.myflorida.com. For more information, call (850) 488-0595 or visit www.floridahealth.gov/licensing-and-regulation/armed-forces/index.html.
Troops to Teachers: Troops to Teachers is a Department of Defense program that provides career transitions assistance services to current and former military members who desire a second career in public school teaching. You can register online at the national website www.proudtoserveagain.com. There is no obligation for registering. To obtain information concerning the certification requirements and process for Florida, you may send your request to tttflcarib@gmail.com.
Employment Training Resources
Job Placement and Training: Qualified staff at CareerSource Florida centers throughout the state provide services to veterans, military members and their families. These services include interview preparation, resume writing assistance, job and training referrals, and assistance to homeless veterans at Stand Down events. For more information on the services offered, visit https://careersourceflorida.com/career-services/.
Outreach Assistance: A network of professional Disabled Veterans Outreach Program (DVOP) specialists and Local Veterans Employment Representatives (LVER) provide priority workforce services to veterans, transitioning service members and eligible spouses. Spouses of active duty members can also receive additional services through the Military Family Employment Program. A directory of state DVOP and LVER staff is located online at www.floridajobs.org/workforce-board-resources/program-resources/program-resources or call (850) 245-7424 for more information.
VA for Vets:  VA for Vets was created to provide our Nation's Veterans with the tools necessary to translate their military skills to civilian skills, take career assessments, build their resumes, consult with coaches and conduct job searches.  They are also able to tap into a wealth of information on reintegrating into the civilian workforce.  All of these tools and support services are provided at no cost to our heroes. Please visit vaforvets.va.gov/ for more information.
Veterans Employment Center: The Veterans Employment Center connects Veterans and their families with meaningful employment and career development opportunities at www.vets.gov/employment.
Veterans Florida: Our Veterans Florida Career Services Team will personally assist you with resume preparation. Our team can help you determine employment goals and match you with career opportunities at veteran-friendly employers in Florida. Visit https://www.veteransflorida.org/careers/ for more information.
Other
Unemployment Compensation: To be eligible for unemployment compensation, veterans must have completed their first term of obligated service under honorable conditions or be released at the convenience of the government. Visit www.floridajobs.org for more information.